Skomer Piccies
June 8, 2011, 5:28 pm
Filed under:
Blog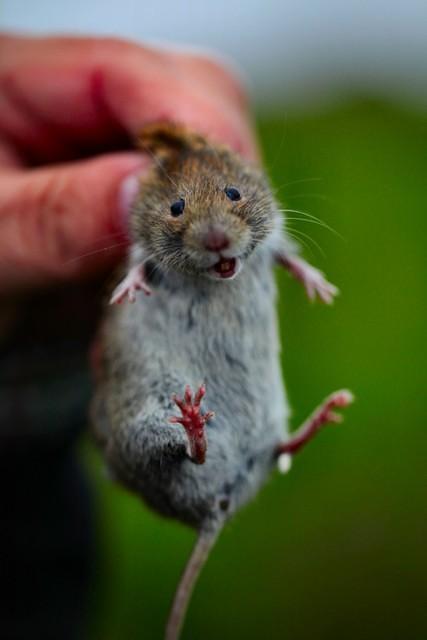 A few more piccies from Skomer. Featuring the very special Skomer vole, an actual sub species of the mainland vole, thats cool!
And a dodgy shot, or two, of the short eared owl that was nesting nearby. Springwatch got some way better shots of it but seen as I have only ever seen an owl in the wild twice (including this one) I was pretty happy just seeing it!
Oh yeh, and the guy on the bench? Its Ray Mears.. will be interesting to see his Skomer prog when it comes onto TV.